A Result Driven
Digital Agency
Marketing for the digital age
Nowadays business people know that digital marketing represents the future of their business. That's why, The CMO's survey says in February 2022 edition, they're happy to allocate 50% – 57% of their budgets to digital marketing activities. And also they are planning to increase spending by another 14% – 16% in next year (2023)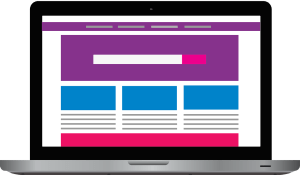 We create beautiful and responsive sites for your business, Blog, and everything.
Analyze your social media audiences and develop a strategy that's tailored to them, creating and distributing content for social media profiles to engage your audience.
Creates entertaining or educational material to be expressed through any medium or channel.
Creating digital campaigns like Facebook, Instagram, Google, youtube, and other social media.
Get your e-commerce site at an affordable price. Business-to-Consumer (B2C) Consumer-to-Consumer (C2C) Consumer-to-Business (C2B).
We create wonderful video ads for your products or business. And we will create various funnels to drive traffic and sales to your business.
Digital skills with innovative thinking to deliver global digital solutions. Throughout the process, we focus on problem solving and professionalism to ensure our clients' satisfaction and trust. As always, we are striving to meet their expectations.